Foundation:
Bloomberg Philanthropies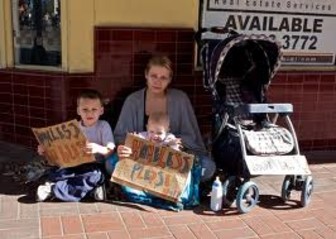 credit: 4Closure Fraud
Bloomberg Philanthropies has announced 50 Champion Cities. They represent the boldest urban innovations in the past year. They will enter the final stage of the 2021 Global Mayor's Challenge. A global innovation competition for promising ideas.

They stand out from a crowd of highly competitive applicants: Mayors of 631 cities from 99 countries/regions submitted their most promising ideas for consideration. This is twice the number of applicants from the 2018 The Bloomberg Philanthropy Foundation's Mayor's Challenge.

The applicants demonstrate a powerful snapshot of the world's urban innovation priorities.

The 50 finalists will enter the four-month test phase. The foundation and its network of leading innovation experts will help to refine their ideas with technical assistance. Read the Entire Article
Selected Grant News Headlines
A customized collection of grant news from foundations and the federal government from around the Web.


Wisconsin's Special Ed System: High Stress, Sparse State Funding
Foundation:
Community Foundation for the Fox Valley Region
,
Greater Green Bay Community Foundation

This piece was produced for the NEW News Lab, a local news collaboration in Northeast Wisconsin. Microsoft is providing financial support to the Greater Green Bay Community Foundation and Community
...more
Coalition for Racial Justice Launches in Santa Cruz
Foundation:
Community Foundation of Santa Cruz County

Approximately 300 people showed up to the Community Foundation of Santa Cruz County's "Rise Together" coalition launch party Friday night, many gathering for the first time with friends they
...more
The Wellspring Project and Water Conservation in Western Colorado
Foundation:
Western Colorado Community Foundation

Propelled by the drought in western Colorado, the Wellspring project was launched on June 12 as a one-week summer camp for Fruita Middle School students to highlight water issues in the west. The
...more
Top 50 Global Urban Innovation Selected by Bloomberg Philanthropies
Foundation:
Bloomberg Philanthropies

Bloomberg Philanthropies has announced 50 Champion Cities. They represent the boldest urban innovations in the past year. They will enter the final stage of the 2021 Global Mayor's Challenge. A
...more